Healthy nutrition
made easy
Tired of worrying about what and how much to eat? With Upfit ® we do the planning for you so you can just eat and enjoy. Diverse and healthy meals that suit your tastes. Let us help you achieve your goal.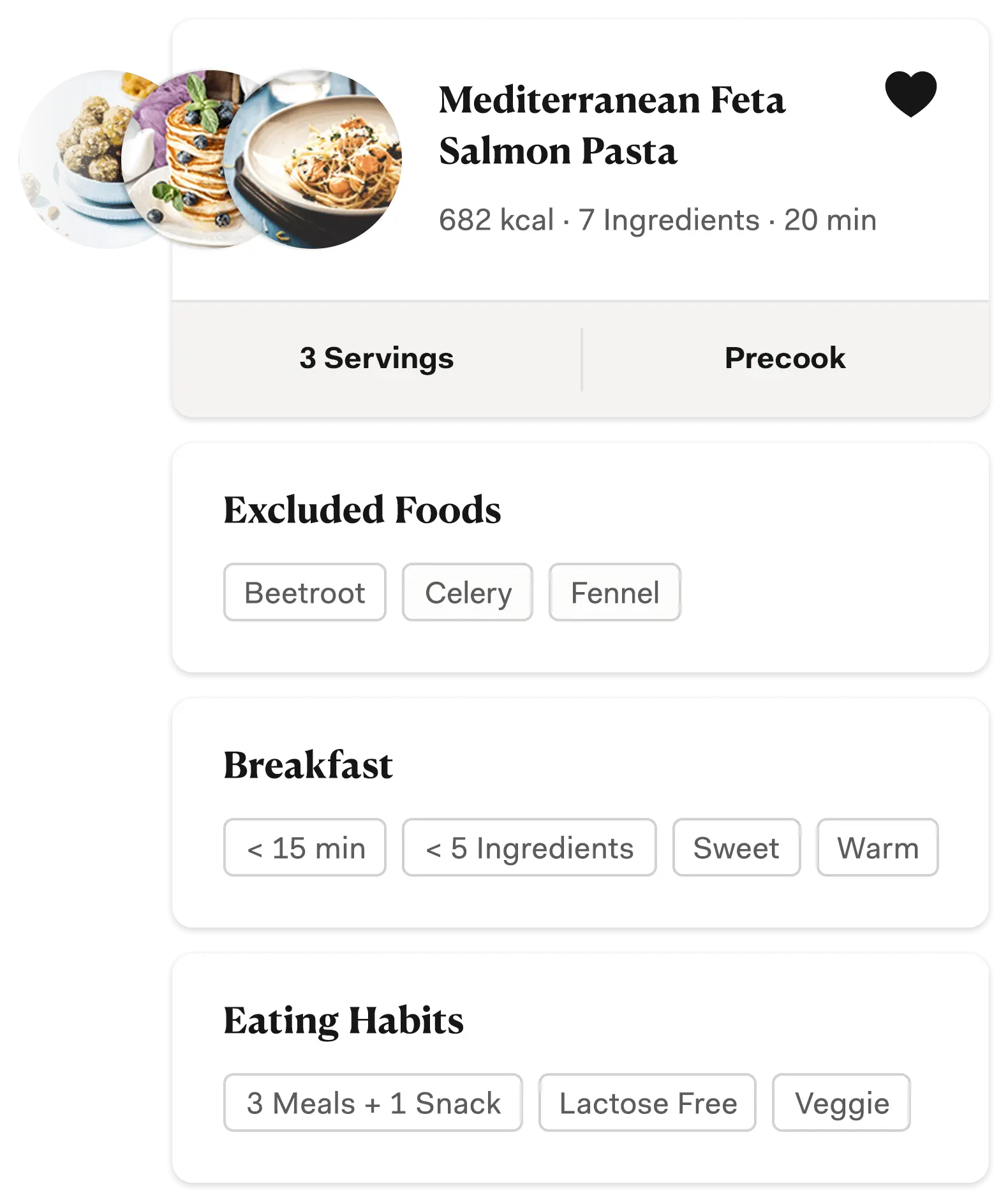 Lacking cooking inspiration? No time? Tired of starving yourself & counting calories?
Upfit makes healthy everyday nutrition easier – 100% adapted to your goals, time and personal nutritional preferences!
An abundance of variety
Thousands of recipes to inspire you every day. Adapted to your tastes, goals, lifestyle and calorie requirements.
Save yourself time and stress
We plan everything, you just eat and enjoy. Use the time-saving cook ahead function to prepare ahead balanced meals for your busy work days.
Save money on your food shop
Recipe prices from your favourite supermarkets and digital shopping lists help you keep your food costs down.
Have your shopping delivered
Not only does Upfit plan what you eat each day, but you have the option to have all your food delivered to your home.
Suitable for couples or family life
Use the 'extra portion function' to cook extra portions for your partner, family or guests.
Individual
Your individuality is important to us. Exclude foods you don't like and adhere to your eating preferences.
Flexibility
Healthy weight loss or interval fasting? Upfit adapts to what you want. All options can be adjusted by you at any time for full flexibility.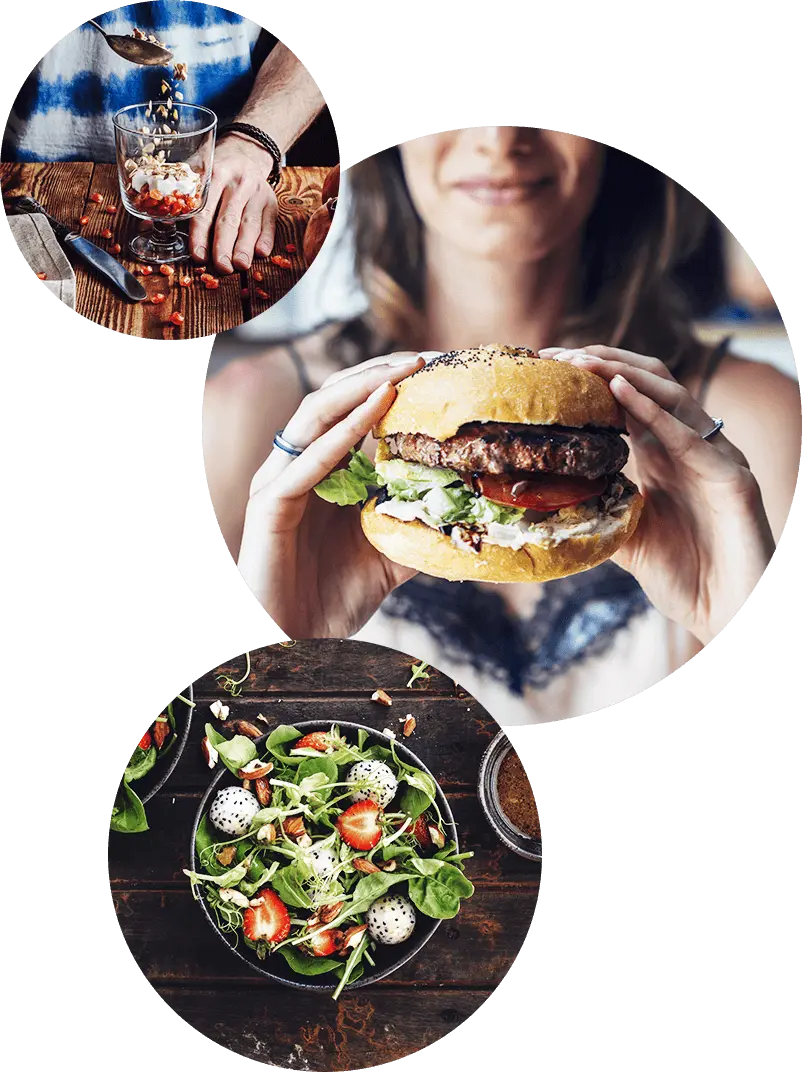 Nutrition, as individual as you
Over 10,000 recipes
Eating should be a pleasure, you shouldn't eat the same foods day in day out. Try out new and delicious dishes every day.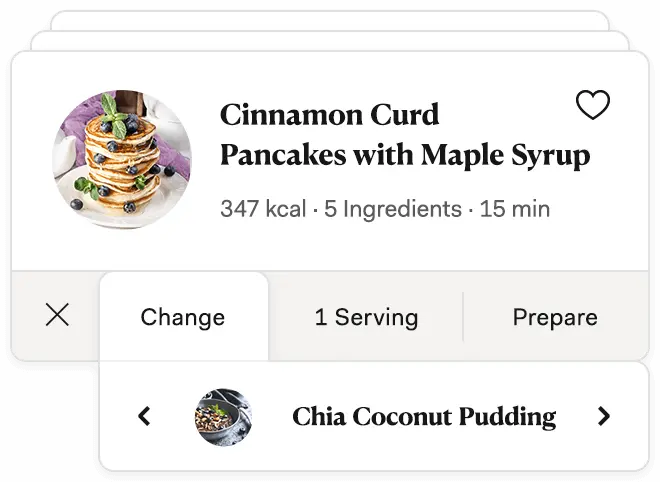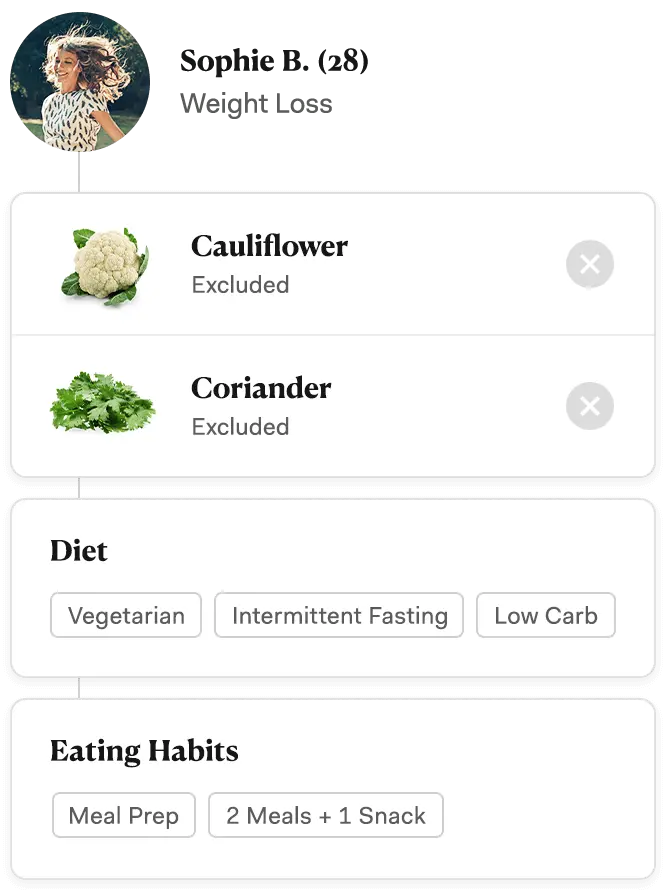 Your life, your rules
You have some eating habits that you just don't want to give up? We respect that and work around them.
Say goodbye to planning & worrying about food
Your time is too valuable to waste endless hours on meal planning, hunting for recipes and calorie counting. Let Upfit do this for you so that you can concentrate on the rest of your life.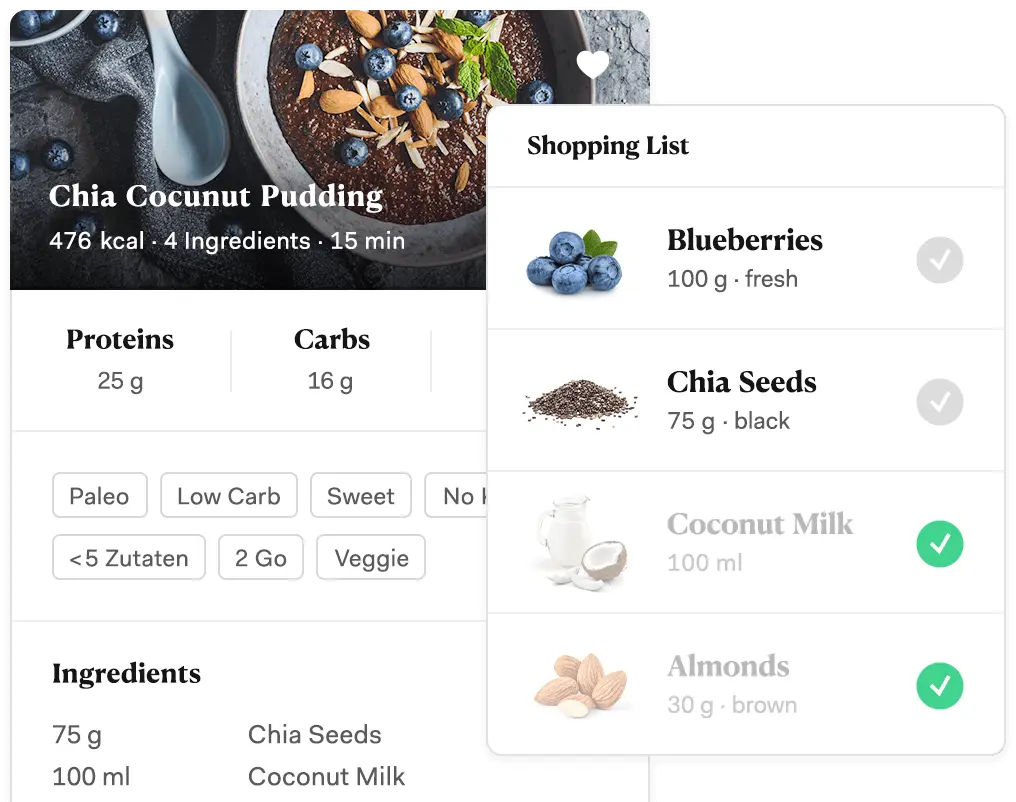 Are you eating the same thing every day?
Over 10,000 recipes await you

No frills, just delicious recipes ready in under 20 minutes that are 100% adapted to your tastes, goals and everyday life.
Everything you ever wanted to know about nutrition