What are the healthiest foods to lose weight?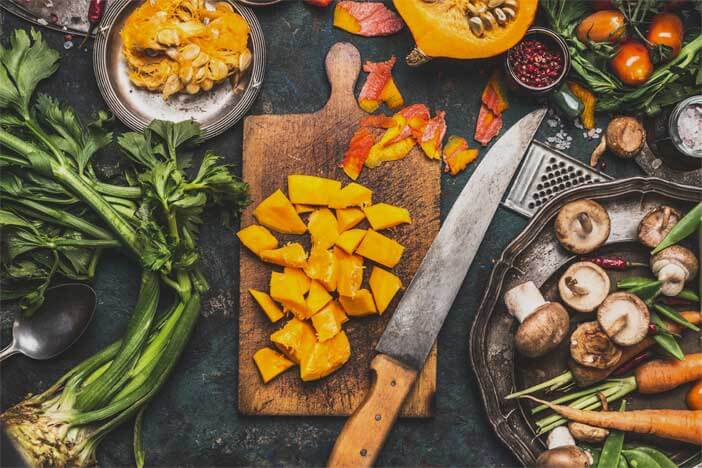 Food for weight loss
You'd like to lose weight and are currently in a diet phase? You'd like to reduce your body fat and build muscle? We've put together a selection of foods that you can use to safely lose or maintain your weight. Whether you're a woman or a man,these foods are guaranteed to help you reach your goal.
You can find even more valuable tips and tricks on diet change in our Upfit Coach and in our diet plan for losing weight.
| Foods | Calories | Carbohydrates / 100 g | Proteins / 100 g | Fats / 100 g |
| --- | --- | --- | --- | --- |
| Eggs | 155 kcal | 1,1 g | 13 g | 11 g |
| Turkey | 106 kcal | 0 g | 21 g | 1,5 g |
| Tuna | 223 kcal | 0 g | 22 g | 15 g |
| Low fat yoghurt | 62 kcal | 4,5 g | 10,8 g | 0,2 g |
| Cottage cheese | 101 kcal | 2,4 g | 12,7 g | 4,5 g |
| Quinoa | 368 kcal | 59 g | 12,5 g | 6,4 g |
| Soybeans | 143 kcal | 10,4 g | 11,9 g | 5,9 g |
| Broccoli | 31 kcal | 2,4 g | 3 g | 0,4 g |
| 'Harzer' Cheese | 131 kcal | 0 g | 30 g | 0,7 g |
| Papaya | 32 kcal | 7 g | 0,6 g | 0,1 g |
| Spinache | 14 kcal | 2,7 g | 0,8 g | 0,4 g |
| Apples | 55 kcal | 11,7 g | 0,3 g | 0,3 g |
| Chick peas | 327 kcal | 44,3 g | 18,6 g | 4,9 g |
| Almonds | 576 kcal | 4 g | 21,2 g | 49,9 g |
| Celery | 14 kcal | 1,5 g | 0,9 g | 0,1 g |
Eggs
With 13g of protein per 100g and a variety of vitamins and minerals in the egg yolk such as vitamins A, D, E and K and a range of B vitamins, the egg is an essential part of our diet. The protein contained in the egg is absorbed particularly well by the body. In conjunction with sports, it is very helpful when it comes to losing weight. One to two eggs a day keeps our calorie balance stable during a diet.
The myth that cholesterol contained in eggs harms your body has long been disproved. On the contrary, eggs are a good source of protein, and the fats in egg yolks are essential fatty acids that your body should not do without. In addition, eggs are good for your wallet, because per gram of protein they cost less than 3 cents and are thus unbeatable low.
Turkey
Turkey meat is one of the lowest-fat sources of protein. With only 1g of fat and 24g of protein per 100g of turkey, the calorie balance is particularly optimal. The high levels of vitamin B6 additionally supports your protein metabolism as well.
Tuna
Tuna is one of the most protein rich fish available. With a protein content of 21.5g per 100g this is a particularly suitable food for weight loss. Tuna fillets canned in its own juice contain only 1g of fat and 113 calories per 100g.
Low-fat yoghurt
Another excellent food for weight loss is low fat yogurt. This is so popular because it is easy to prepare, inexpensive and very nutritious. There are about 12g protein and only 70 kcal In 100g of low fat yogurt.
Cottage cheese
Cottage cheese is low in calories and contains a whopping 11g of protein per 100g. Even though cottage cheese is not widely eaten among the average population, athletes and athletes have been using this source of protein for a long time. In addition to the high-quality protein and the low price, cottage cheese has the advantage of being versatile and delicious. Whether as a healthy snack with cucumber, sweetened with a little cinnamon, or as a creamy note in a green salad – cottage cheese is a perfect supplement to lose weight and should not be missed in any diet.
Quinoa
Quinoa is called the gold of the Incas. It is very similar to grains, but is one of the goosefoot plants, along with spinach and beetroot. Due to the high protein content (12.5g per 100g) and the essential amino acids and minerals, quinoa is an absolute superfood, and may be easily used as a healthy alternative to pasta and potatoes.
Soy Beans
There are many vegan sources of protein, but soybeans are our favorite. Soybeans contain 33% protein, 18% fat and 27% carbohydrates – a great combination. The exceptionally high potassium content of 1800 mg per 100g makes it the first choice for body-conscious eaters. Soy products can be flexibly used as a side dish, salad, or main course,. Another highlight is the price: with a maximum of 1 Euro per 25 grams of protein, it is a cheap, vegan source of protein, which we can highly recommend.
'Harzer' cheese
Many associate Harzer cheese with its intense smell. It is the sour milk cheese, and compared to normal cheese, harzer cheese, with only 0.7% fat and fabulous 30g protein per 100g, is the undisputed cheese king. The protein can be optimally absorbed by our body and the high calcium content additionally helps to increase your fat burning.
Papaya
With only 43 calories per 100g, the exotic papaya is a true lightweight. In addition to a lot of vitamin C and beta-carotene, the enzyme papain contained in it has a positive influence on muscle building and body regeneration.
Frequently Asked Questions and Answers