Why choose Upfit?
What are the benefits of the Upfit nutrition programme and why is it better than other approaches?
Upfit is a science-based and practically-tested programme for healthy, sustainable nutrition and fitness. It has been developed in cooperation with graduates of the renowned German Sport University, Cologne and is constantly being expanded.
Thousands of people have already changed their lives for the better with Upfit, you can too. Choose for yourself whether and how you want to change your body. Through dietary changes you can lose weight, build muscle, define muscle or simply eat healthier. With your own meal plan, you can make reaching your goal easy and effective. In addition, you can use a training plan to increase your physical fitness and reach your personal desired weight.
By changing your diet and following a fitness programme, you won't just change the number on the scale, you will also improve your quality of life through a whole range of positive side effects. Your body and mind will thank you in many ways!
If losing weight is your goal, your joints in particular will benefit from reduced stress, resulting in less wear and tear on the bones (osteoarthritis). Additionally, weight loss relieves the burden on fatty organs, allows blood vessels to widen and blood circulation to generally increase. If your goal is to build muscle, then stronger muscles can protect your bones and joints better. Plus, more defined muscles will certainly impress those around you. Your new body image will provide you with renewed self-confidence and help you to have a positive appearance. Overall, you can expect a lower rate of illness as, through healthy eating, you will be providing your body with all the nutrients it needs to build and maintain an intact and strong immune system.
The main positive side effects at a glance:
Better, clearer skin

More energy in everyday life and increased fitness

No bloated belly after a big lunch or dinner

By following the plan, you will bit by bit automatically acquire sustainable eating habits and will eventually no longer need much help.

Lower risk of illness

Less strain protects the joints

Higher self-esteem

Higher spirits

More motivation

Effects of food allergies and intolerances can be reversed or reduced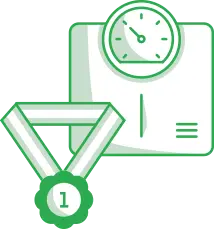 This is what you'll get - 14 reasons to try Upfit
Tailor-made: Each plan is 100% customised by our partner nutrition experts to suit you, your daily routine, tastes and target calorie requirements. You don't have to bend and give up the things you love. Instead, it's the plan which adapts to your preferences.
Scientific: Our nutrition concept is science-based – developed in conjunction with graduates of the renowned German Sport University, Cologne.
Varied: More than 10,000 delicious dishes to inspire you every day. Don't eat the same thing every day, add variety to your eating routine.
Efficient: Saves time when shopping thanks to smart shopping lists and removes tedious calorie counting. We also take care of the time-consuming meal planning for you, so you don't have to worry about what and how much to eat.
Suitable for everyday use: Perfect for working people – with a pre-cooking option and meal plans without cooking at lunchtime. 80% of our dishes can be prepared in less than 20 minutes. Even with low activity levels, you can reach your goal.
Flexible: Decide between shorter and longer durations, increase portions for a partner and/or family, try different diets, apply filters, swap dishes and/or exclude foods you don't like and add favourite dishes to your favourites with just one click to enjoy them more often.
Holistic: Boost your energy levels, strengthen your immune system and self-confidence, improve your skin and reduce the symptoms of your allergies or intolerances.
Sustainable: By following the plan, you will gradually automatically gain sustainable, more conscious eating habits, and at some point you will no longer need much help and won't have to worry about the yo-yo effect. You can also read up on our wide range of guides and become an expert yourself.
Goal-oriented: Tailored to your personal goal, the distribution of nutrients and portion sizes are dynamically adjusted to bring you to your best form sustainably.
Convenient: Use your nutrition coach anytime and anywhere – on your smartphone (incl. app), laptop or tablet. If you like, you can print out shopping lists and recipes.
Delicious: Exclude foods you don't like, replace hunger and restriction with enjoyment. Try a whole new approach with our quick-cooking recipes that are fun and tasty.
There for you: Get advice from our experts via live chat or email if you are unsure about anything.
All inclusive: Get a complete package consisting of personal meal plans, weekly shopping lists that automatically adapt to any change in plan, and training plans with effective exercises using your own weight and without equipment.
Value for money: With algorithmic support, the meal plan is not only more efficient and faster, but also over £200 cheaper than professional nutritionists or personal trainers.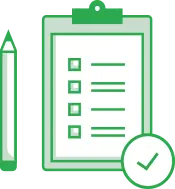 What you won't get
No unsustainable and unrealistic promises, instead sustainable and healthy nutrition to ensure lasting success.
No time or money wasted. With Upfit you can reach your goals cheaply and quickly. By following the plan and the clear shopping list you don't have to spend time thinking about what and how much you should eat and what is missing in your fridge.
No sacrifices: Healthy nutrition is often associated with being bland or boring. However, we place particular emphasis on ensuring that our dishes are tasty for everyone. We ensure this, for example, by allowing you to simply exclude foods you don't like from your plan.
Never eat the same meal twice: A balanced diet must be varied. Our meal plans offer a wide range of delicious foods and dishes. No more monotonous eating.
Not an off-the-shelf meal plan: Upfit offers tailor-made meal plans, recommended by nutrition and fitness coaches, with maximum customisability. We are against standardised mass-produced programmes for which you have to bend too much.
No more counting calories: Counting calories is not only insanely time-consuming, it is above all unhealthy. If you ignore the right combination of micro- and macronutrients, you risk health problems, fatigue and illness due to possible nutrient deficiencies. With an Upfit meal plan, you no longer need to count because we put together over 20 macro- and micronutrients into a balanced mix for your body, day after day.
Health and sustainability are two of the essential pillars of our nutrition concept. Our nutrition plans are 100% scientifically based and are developed in close cooperation with nutrition, sports and health scientists. Our team of experts is up to date with and analyses the latest studies and incorporates the findings into our concept.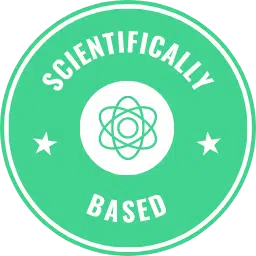 At Upfit, there are no ready-made plans off the shelf, only nutrition coaching that is 100% tailored to you. The calculation that goes into every plan goes right down to the micronutrients included and takes into account personal eating habits (vegetarian, vegan, Paleo, etc.), allergies and intolerances (lactose, gluten, histamine, nuts, etc.) as well as personal preferences (short cooking times, low food budget, etc.), and personal goals such as losing weight, body definition, building muscles, etc.).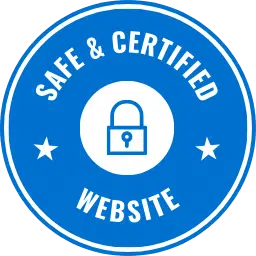 Data security is our top priority. Our website is always being developed to the latest technological standards, it is GDPR-compliant and SSL-certified (Secure Sockets Layer). The SSL certificate ensures that your data is encrypted and unreadable for third parties during transmission. Furthermore, you are covered by purchase protection if you pay with PayPal, credit card, direct debit or direct transfer.