Till Ebener
(Dipl. Sports Sciences)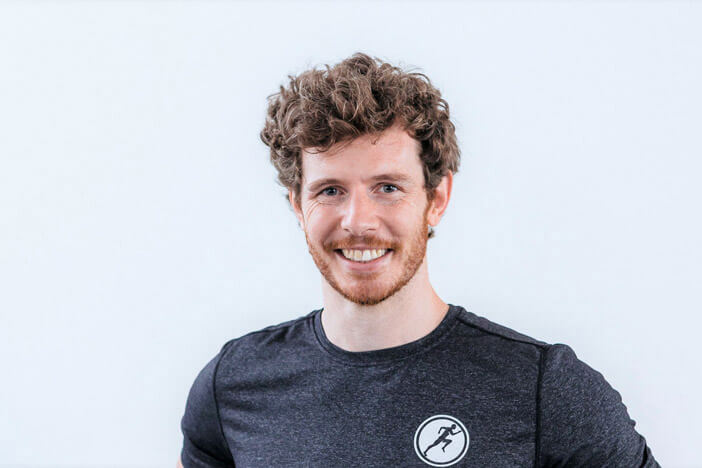 Training, metabolism and genetics
Diploma in sports science from the Sports University Cologne with specialization in training and performance
Diploma in Sports Science (German Sport University Cologne)
DSHS Personal Trainer (German Sport University Cologne)
Lecturer with a focus on health psychology at the Hochschule Fresenius (Cologne)
YPSI Trainer B-License
BioSignature Practitioner Level 2
BVDG Barbell License
Athletics C-Trainer
Basic Coach Parkour & Freerunning
1st place in javelin in the inter-county club Championships
3rd place in javelin in the North German Championships
7-time state champion in the Hamburg Athletics Association e.V.
(HHLV) in the disciplines, long jump, javelin and multi-discipline
040 / 688 793 33
redaktion@upfit.de
Till has a diploma in sports science from the Sports University of Cologne with a focus on training and performance. Upon completion of his studies Till completed a six-month further training to become a DSHS personal coach. Since then, he has attended many professional training courses. He completed the "BioSignature Modulation" Level 1 and 2 in 2015 at the Poliquin Group in London under Dr. James Lavalle ("Cracking the metabolic code").
In his private life, he has been able to distinguish himself successfully on several occasions as a competitive and all-round athlete. His greatest sporting success to date was achieving 1st place in the inter county club championships in javelin. Since his youth, Till has been a sports mentor in multi-discipline sport and has been active as a running coach. Till was able to contribute his expertise to professional sports at the 1st FC Cologne. He has also contributed as an author to a textbook on the subject of "corporate health management" and has given lectures on sports and nutrition, including as a guest lecturer at the Fresenius University of Applied Sciences in Cologne and during the event "Wissenschaft in Kölner Häusern". In his private life, Till loves free running, tricking (martial arts) and surfing. In addition, Till has been a participant in the show Ninja Warrior Germany since the first season in 2016 and has since qualified once for the final and once for the semi-finals.
At Upfit, Till is as an author and proofreader on the topics of training, endurance training and weight management. Additionally he is responsible for strategic product development.
Till also hosts our podcast on healthy eating and a motivating lifestyle. Exciting topics, scientifically supported and interesting guests.
Recent articles by Till Ebener