Your nutrition plan, which takes into account your intolerance or allergy
An individual meal plan, designed around your intolerances and allergies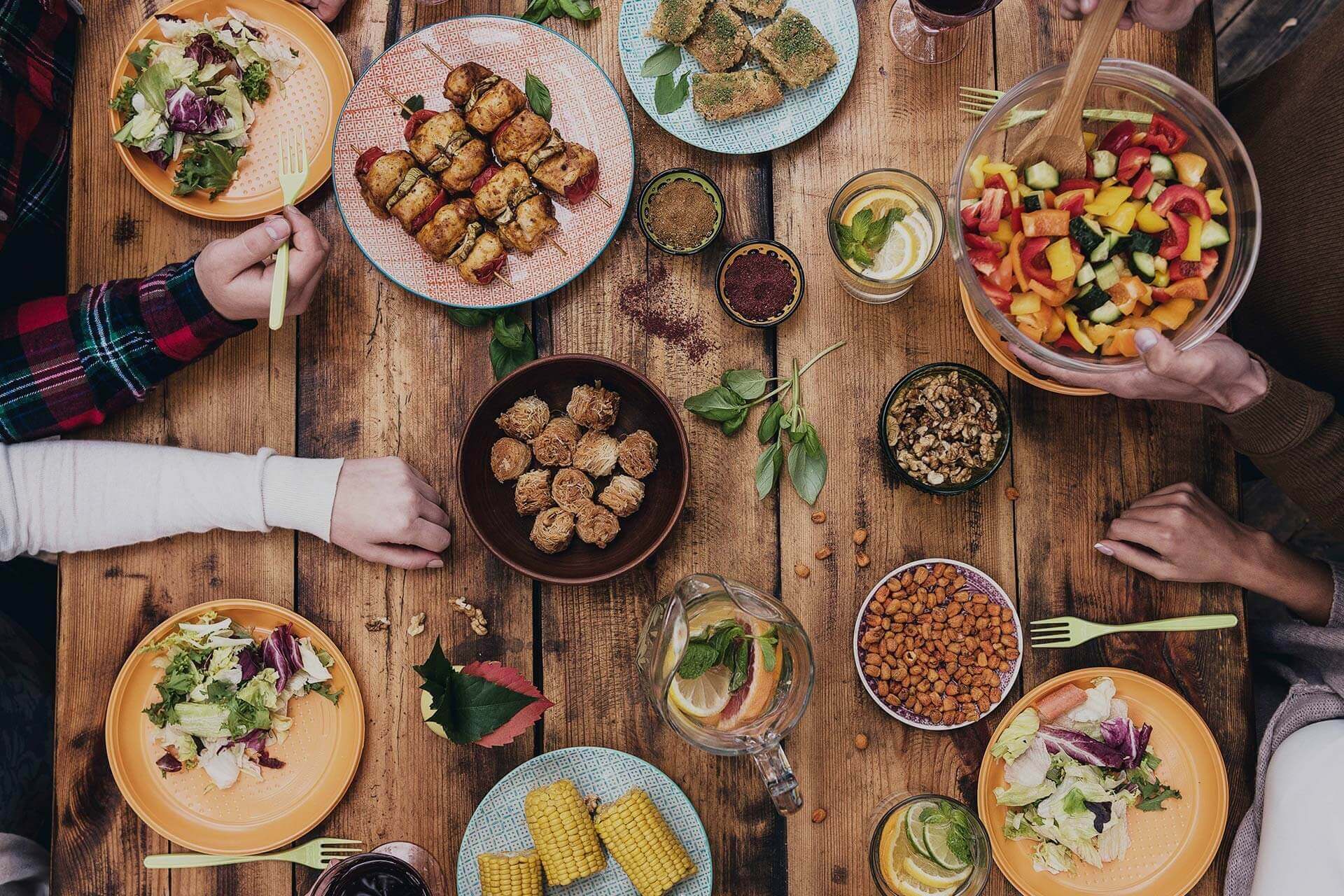 The term intolerance refers to the condition whereby the body cannot fully process certain substances ingested through the diet. The most common reason for this is an enzyme deficiency. A lack of enzymes in the stomach can inhibit people from fully processing and digesting substances containing, for example, lactose or fructose. Unpleasant reactions such as cramps and nausea are common consequences of such a deficiency.
1. The difference between an Intolerance and an Allergy
The main difference between an intolerance and an allergy lies in the reaction. A few intolerances are so severe that they illicit a so-called pseudoallergic reaction. These reactions, for example, swelling, breathing problems or skin rashes are caused by the same cells that are responsible for allergic reactions.
The symptoms of most intolerances are caused by a lack of enzymes in the stomach. Typical reactions are nausea, cramps and digestive problems which aren't life-threatening but can nevertheless limit one's quality of life. It is fair to say that those with an allergy need to be far more careful with their diet, than those with an intolerance, since the threat to life is much higher with allergies.
* Orange = can be tolerated in small quantities, eat occasionally and in small amounts; Red = cannot be tolerated, these should be avoided completely.
2. How does Upfit help you to live with your intolerance?
You thought losing weight with your intolerance was near to impossible, and could only occur if you starved yourself and exercised to the point of exhaustion. We have an alternative for you.
With Upfit, within a matter of minutes, you can put together your own individual nutrition plan tailored around your intolerance. In addition, you can let us know which ingredients you would like to leave out, to ensure you enjoy your new meals as much as possible! Alongside your nutrition plan, our expert nutritionists are there to advise you on how to manage your intolerance.
3. Example day in your Nutrition Plan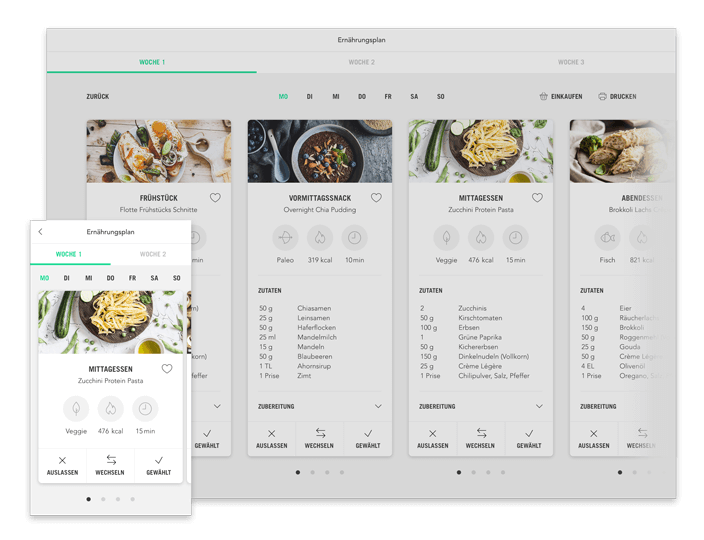 We make it easy for you! With our nutrition plan, healthy eating is not only child's play but also delicious, varied and above all sustainable.
A personalised Nutrition plan for healthy eating helps you take the first step and eventually go the whole distance towards a new you, by telling you exactly what you need to do. From weekly shopping lists for everything you need for your meals, to exact guidelines as to when and how to prepare the tasty and nourishing dishes, right up to tips for planning your life around the goal of health, you will find everything you need. Further details can be seen in the above diagram. Alternatively, you can check out further example functions of the plan here.
Incidentally: did you know that over 90% of Upfit recipes can be prepared in under 20 minutes.
4. Beispielgerichte aus deinem Ernährungsplan
4. Customer testimonials for Upfit

Philippe U.

Great plans, great service, perfect advice! Thank you! can only recommend further.

Tine S.

I lost 20 kg in 12 weeks. Plans are easy and inexpensive to buy …

Anna Y.

In 8 weeks I was able to lose 5kg and not once did I have the feeling that I was on a diet.

Philipp W.

Individual, practical, and inexpensive. Especially considering how much is included in your Plan.